Our Staff
Mastering the art of perfect adventure for 10+ years in the wild!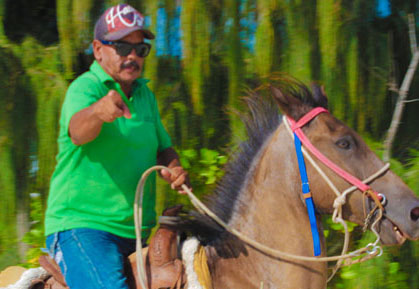 ---
HOSEA ARTILLES
HORSE TRAINER
---
About Us
A work of art is above all an adventure of mind!
Heritage Tours and Horseback Riding is a company dedicated to preserving and sharing aspects of Turks & Caicos Islands history and culture. Our tours are based on historic industries such as Fishing, Sponging and Farming. Our horseback riding is a remnant of the Salt Industry. Donkey Riding is a relic of both Salt Raking and Farming. We offer a unique donkey trail ride to Sail Rock- a historical land mark for navigators. Our rafting, kayaking and canoeing reflect the generations of maritime culture in the Turks & Caicos Islands. All our activities take place in the spectacular marine environment of Five Cays Settlements. Your time with us will be spent either on the powdery white beach or the turquoise waters of Providenciales. So we invite you to choose Heritage Tours for an authentic, rich Turks & Caicos Islands historical experience.